We have 1500 meters of linear suspended lighting available, recently procured from a premium UK office. These luminaires are crafted from extruded aluminium and feature an efficient, low-glare diffuser. they are in superb condition, having seen only brief usage.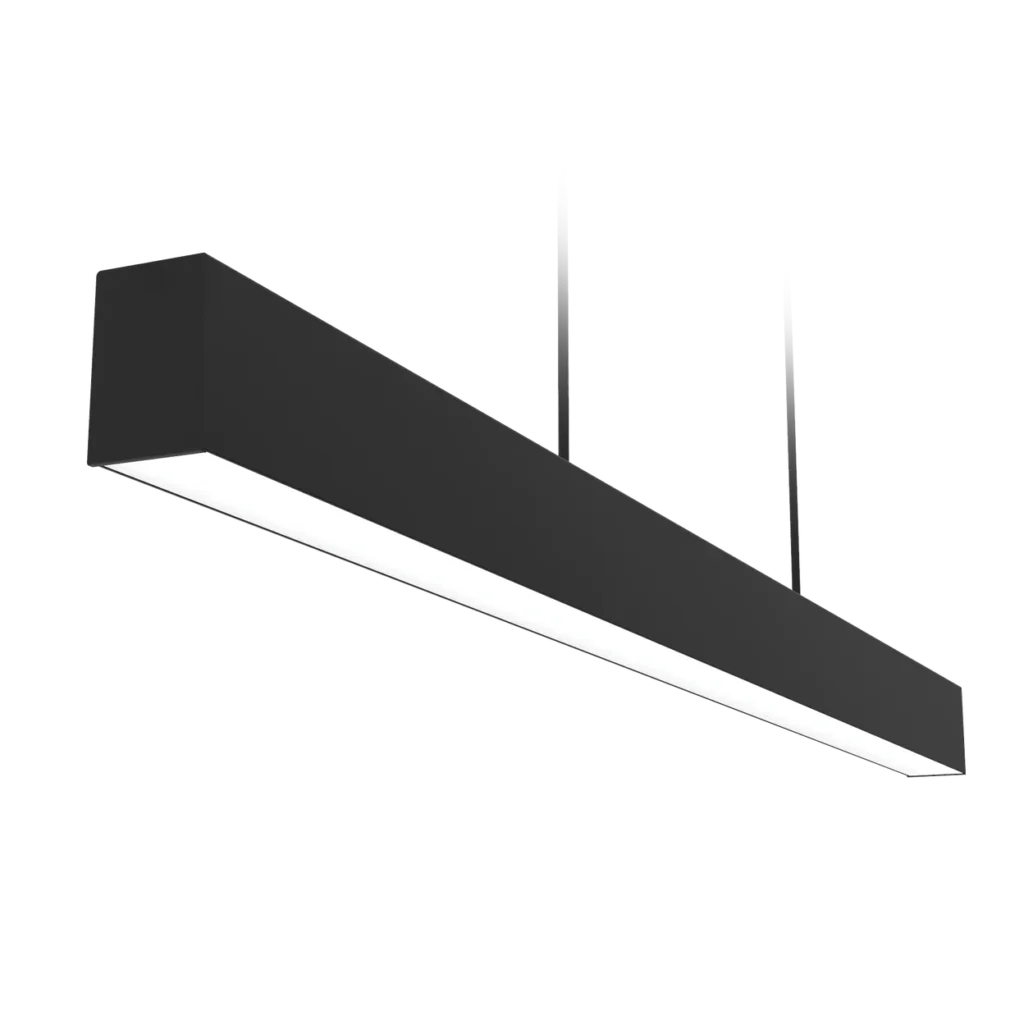 We offer a range of features and options so that you can have full control of your lighting no matter the application. 
PIR sensors detect motion using infrared and ensure that lights are only activated when people are present. This functionality can be seamlessly incorporated into new installations or retrofitted. This versatility makes it an ideal option for industrial applications, promoting energy efficiency.
DALI (Digital Addressable Lighting Interface) enables individual control and management of each light fixture in a network. Its benefits include flexibility, scalability, individual fixture control, and enhanced energy efficiency.
Wireless Controls with Multitool
Can be integrated with our Multitool lighting controls product using Bluetooth Mesh. Easily create lighting zones and monitor your lights status remotely. 
There are 3 platforms currently which we maintain and develop:
1. Automated Emergency Lighting testing and reporting.
2. Environmental monitoring; temperature, occupancy etc.
3. Lighting controls using Bluetooth Mesh.
Fill out the form below, and we'll call you back to discuss the best option for you.
EGG Lighting
Challenge House, 29 Canal Street
G4 0AD Glasgow
United Kingdom
TreeGreen Ltd. trading as EGG lighting
Registered in Scotland no. SC333763
EGG Lighting
Challenge House, 29 Canal Street
G4 0AD Glasgow
United Kingdom