Discover the transformative power of modern lighting controls. 
EGG Multitool - Lighting Controls System
Our latest lighting control system called the "Multitool" can be integrated into an already existing lighting system or installed with newly purchased lights. This creates an IoT capable network, bringing function rich systems to your lights and sensors. Key benefits of this system include:
Easy Installation: Local wiring is all that's needed, there is no need for trunking or complex installation.
Enhanced connectivity: With Bluetooth mesh protocols, you can manage and secure your network.
DALI protocol: Enhanced control using lighting specific protocols that are tailored to your needs.
Legacy Compatibility: Relay's allow for on/off control with existing legacy lighting circuits.



There are 3 platforms which we maintain and develop:
Implement automated systems for testing emergency lights and generating reports in accordance with BS EN 50172 / BS 5266-8.
Monitor factors like temperature, occupancy, and air quality for optimisation and hazard identification.
Use Bluetooth Mesh to centrally control and manage lighting systems wirelessly.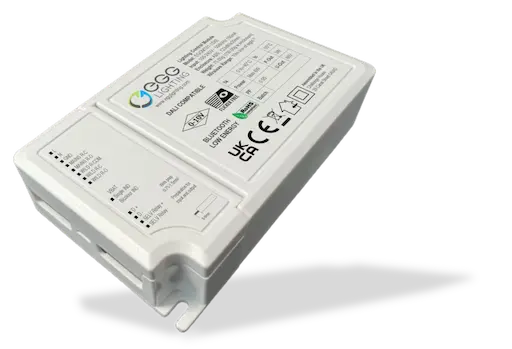 EGG Lighting Control Platform
Effortless system management & installation with user-friendly live maps.
Our latest App and platform offers a streamlined approach to the installation and monitoring of your lighting system. The integration of our Multitool into your fittings provides real-time access to automated reports on your lights' status, reducing the expenses associated with maintenance while increasing overall convenience. 
Scheduled configuration: Customize lighting settings throughout the day according to your preferences.
Manual or dynamic control: Easily adjust lighting configurations remotely or on-site for improved operational efficiency.
Live energy monitoring: Set thresholds and accurately measure facility energy consumption. Monitor atmospheric conditions for a comprehensive overview.
Lighting Control Case Studies
Explore our diverse range of successful projects, encompassing remanufacturing projects and electrical installations by clicking here.
To find out more about our energy efficient lighting controls and sensor systems,
Get in touch with a member of our team on 0141 416 2624 or email

[email protected]
Fill out the form below, and we'll call you back to discuss the best option for you.
EGG Lighting
Challenge House, 29 Canal Street
G4 0AD Glasgow
United Kingdom
TreeGreen Ltd. trading as EGG lighting
Registered in Scotland no. SC333763
EGG Lighting
Challenge House, 29 Canal Street
G4 0AD Glasgow
United Kingdom