Dundee, UK – Lighting Upgrade
The Project
Rautomead, a leading manufacturing company, approached EGG Lighting with the goal of upgrading over 300 fluorescent lights across their facilities. The project aimed to improve sustainability, reduce energy consumption and improve safety with upgraded emergency lighting. The EGG Lighting team carried out a free site survey to assess the facility's existing lighting system, and identified a full system upgrade as the best option.
The Solution
EGG Lighting provided a bespoke lighting solution comprising a range of luminaires that were carefully selected to suit the specific lighting needs of each area within Rautomead's facilities, including offices, workshops, corridors, and bathrooms. This included high IP rated Highbays and dust and moisture proof Tri-poof lights. The new lighting system was designed in compliance with CIBSE's recommended lighting levels for a safe working environment. All new LED lights came with a 5-year warranty, and can be upgraded to include lighting controls and sensors at any point, creating a system that is built to last.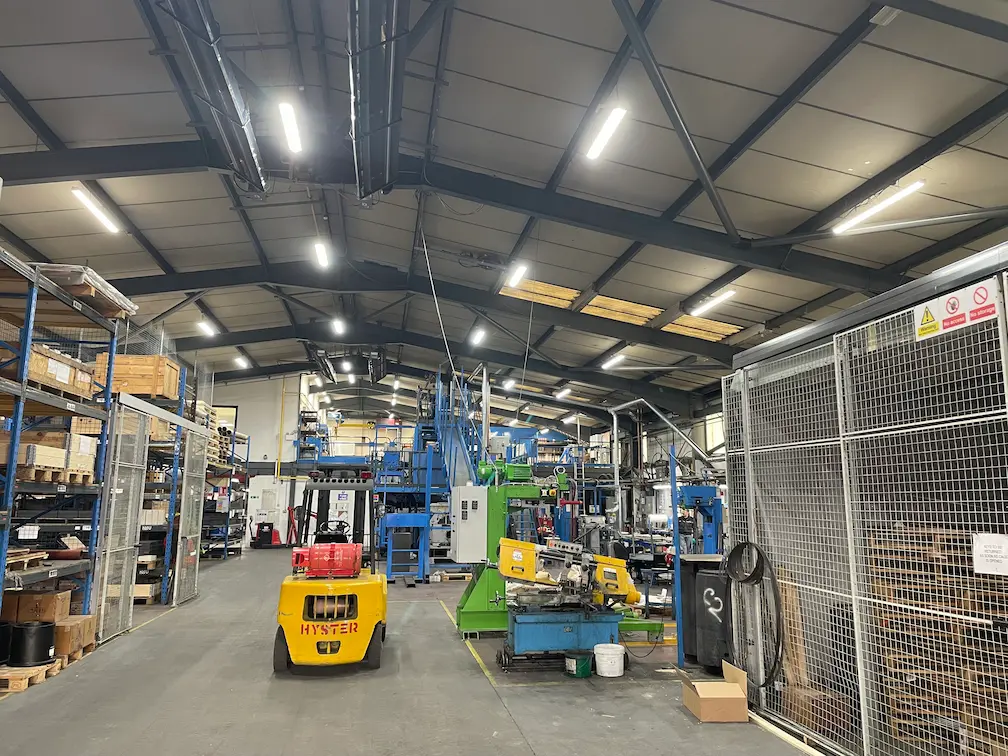 Brian Frame
Managing Director at Rautomead
When we partnered with EGG Lighting, we knew we were working with a company we could trust. Their knowledge of lighting controls and sustainability helped us upgrade our lighting to a new level – transforming our space from yellow and dark, to bright and safe. We are so happy with the results that we are eager to work with EGG Lighting again to deliver the same amazing results at our second site.