Dunfermline, UK – Lighting Upgrade
The Project
Our task was to modernize the facility's lighting in line with customer expectations. Upgrading fluorescent luminaires to LED was a key priority within their phased refurbishment plan.

The Solution
We promptly addressed outdated fittings, initiating a lighting upgrade project. The systematic replacement of fluorescents with LED lights significantly enhanced energy efficiency. Additionally, we incorporated microwave sensors to optimize energy savings. Staircase bulkheads now dim to 10% of total light output in unoccupied areas, reducing wastage.

Adhering to the client's schedule, we seamlessly integrated the commercial lighting upgrade with their phased refurbishment plan. Areas of utmost importance received priority attention, ensuring efficiency and minimal disruption.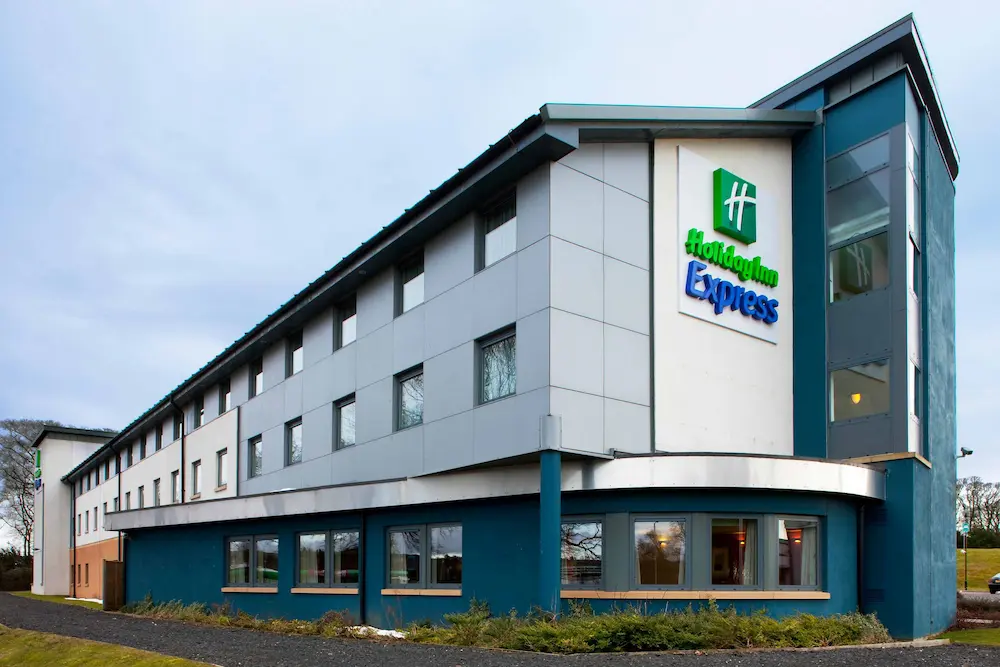 John Gannon
Maintenance Manager at Holiday Inn Express
Since [the first project] we have come back to work with EGG lighting twice more, and have always received a friendly and professional service. They have been very prepared to tailor the contract to what we need at the time; providing their own installers or supplying the lighting directly to us. We have seen a notable drop in our energy bills, and the finished installation adds to the modern and eco-aware image our customers associate with Holiday Inn.