What is the fluorescent lamp ban?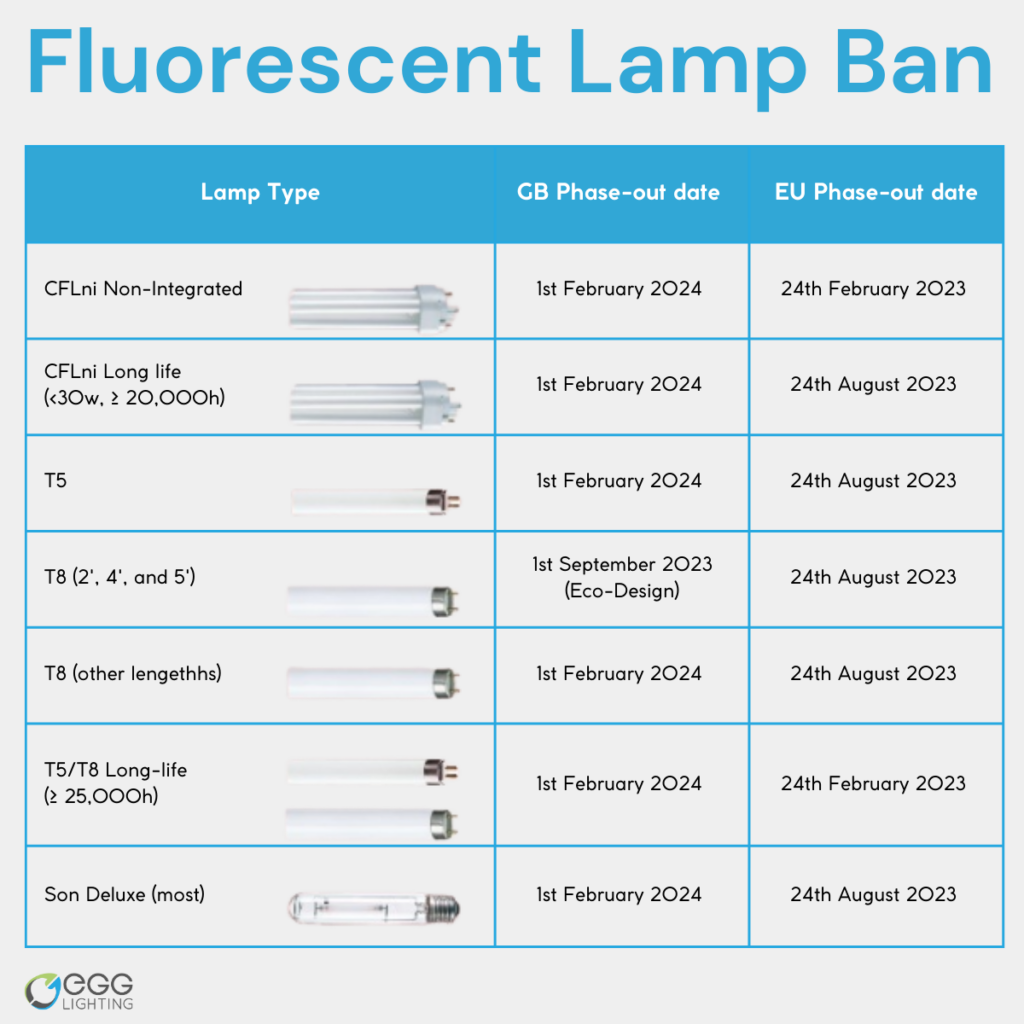 The UK government has committed to the fluorescent lamp ban as part of the Restriction of Hazardous Substances (RoHS) directive. The fluorescent lamp ban aims to reduce mercury use in electrical or electronic equipment. Therefore, from February 24, 2023, fluorescent lamps, the largest category of mercury-containing lighting sources, will be removed from the market in the EU. Following suit, fluorescent lights will be phased out from the UK from September 1, 2023. Consequently, businesses still using fluorescent lamps should switch to more energy-efficient alternatives, such as LED lighting.
Why should you upgrade your fluorescent lamps?
Although retailers can still sell fluorescent lamps until their stock is exhausted, their prices will inflate, and sourcing them will become increasingly difficult. As such, upgrading to LED alternatives is a smart move to prevent your building from being left in darkness.
Upgrading from fluorescent lights: your options
Upgrade to LED lighting with no upfront cost
LEDs are the ideal alternative to fluorescent lighting because they are more energy-efficient and cost-effective. By utilising Lighting as a Service, you can switch to LED and immediately begin saving on energy costs, regardless of your budget. Furthermore, with Lighting as a Service (LaaS) you'll upgrade from fluorescent to LEDs with zero upfront cost. Instead, you'll pay a monthly fee that's never more than your monthly savings by switching to energy-efficient LED lighting. Visit our website to find out if Lighting as a Service is right for your business.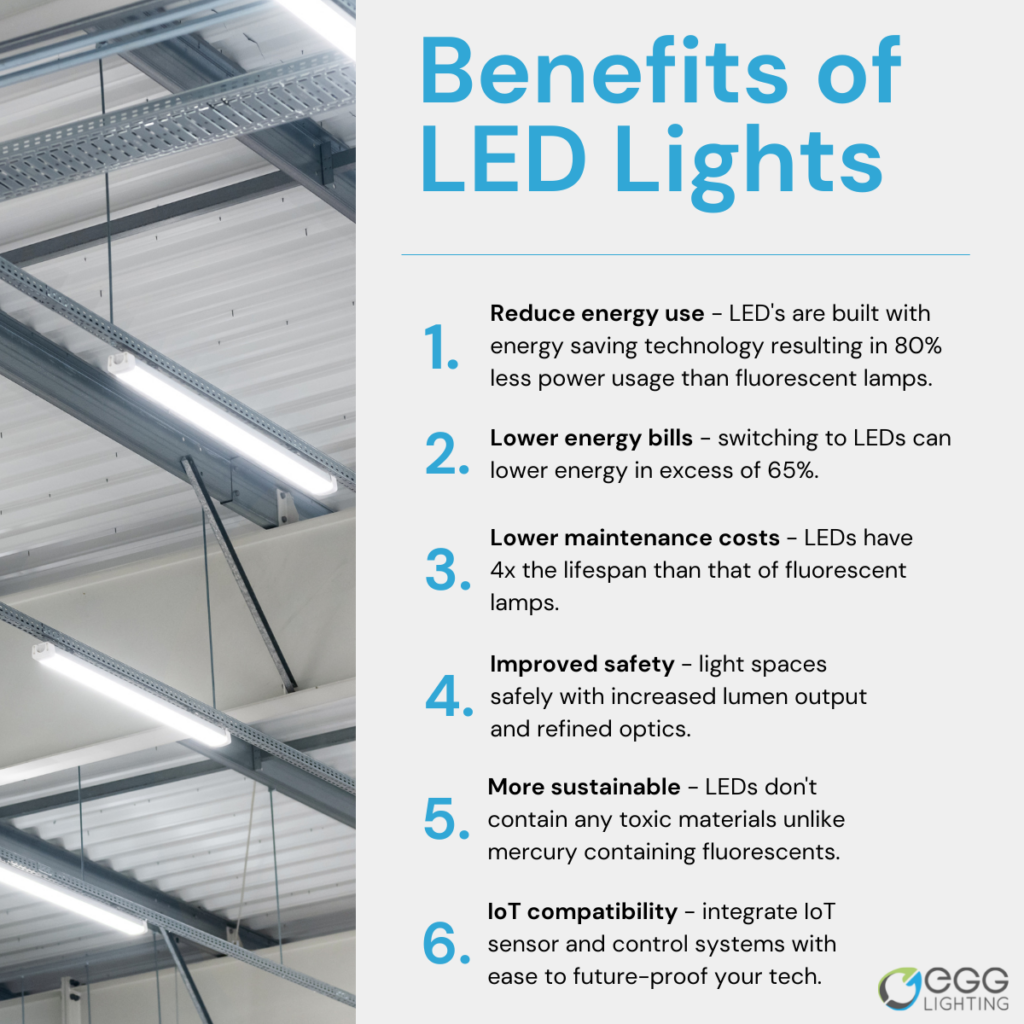 Remanufacturing your fluorescent lamps: a cost effective solution
Remanufacturing fixtures to LED is often the cost-effective solution for businesses with multiple fluorescent fixtures. The remanufacturing process involves replacing the fluorescent lamp and ballast with a new LED lamp and driver. The result is a lighting system that is more efficient and future-proof. The system is customised to fit your existing aesthetic, complete with a warranty equivalent to a newly manufactured product. Furthermore, this option also helps businesses minimise waste and reap valuable long-term cost benefits. On average, this option costs 40% less than buying a new replacement.
Upgrade to energy-efficient LED lighting with EGG Lighting's expertise
If you're uncertain about what to do in light of the fluorescent lamp ban, our team of lighting experts can help. At EGG Lighting, we offer a free, no-obligation assessment of your current lighting situation and recommend the best solutions for your business.
As Scotland's leading facilities lighting supplier, we supply high-quality LED lights and offer Lighting as a Service agreements, which equip you with the best lighting systems for your business with no upfront cost. Visit our case studies portfolio to see our multi-award-winning luminaire remanufacture service in action.
Contact us at [email protected] to arrange your free site survey and take the first step towards a brighter, more energy-efficient future.