Site Survey and Lighting Design
The key to a successful upgrade in your lighting system and infrastructure is effective planning. Start with a no-obligation site survey, free of charge today.
At EGG Lighting, we understand that choosing the appropriate lighting and electrical solutions for your business can be overwhelming at times, and we are here to help. We offer a free site survey to assess your lighting and electrical systems and provide a recommended product specification or remanufacture option. Our experts also recommend IoT lighting controls and environmental sensors to improve energy savings. Our site survey includes a complete ROI analysis and lighting designs tailored to your business needs, showing you how we can enhance aesthetics and functionality.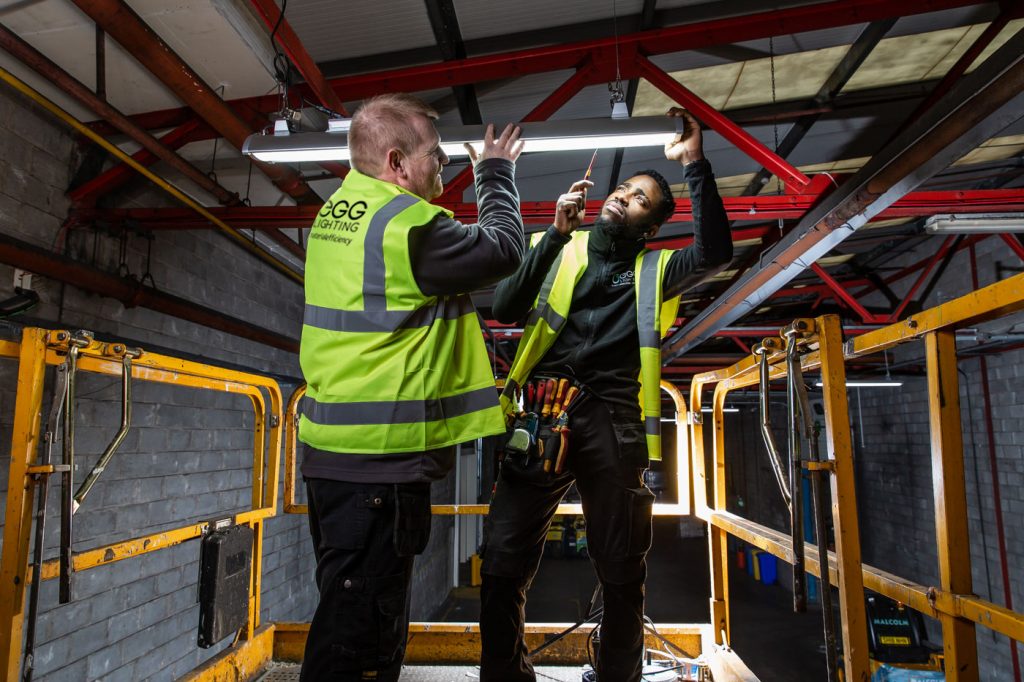 Accredited lighting company and site surveyors you can trust
At EGG Lighting, we understand the importance of having a reliable and trustworthy lighting and electrical site surveyor for your business. Our experts will help you achieve sustainable development goals, reduce energy costs, and comply with regulations. Our lighting designers and engineers adhere to CIBSE lighting levels and our remanufactured products are UKCA marked and complaint with BS 887, ISO 9001 and ISO 14001, ensuring that every project is implemented to the highest standards. Our electricians are fully NICEIC certified, and as members of the Zhaga community, we keep up with the latest industry developments. Additionally, our Mitie approved service provider status ensures the highest standards of quality and professionalism. 
Book your free, no-obligation survey today
Fill out the form below, and we'll call you back to discuss the best option for you.
Funding and Support Options
There are renewable energy incentives available to businesses of all sizes. Some of these incentives can be combined, depending on your business and project. Call EGG Lighting on 0141 416 2624 for guidance on what you may be eligible for.