The key to a successful upgrade in your lighting system and infrastructure is effective planning. Start with a no-obligation site survey, free of charge today.
When it comes to upgrading your lighting system there is no one-size-fits-all approach.
With over 250 customers, we have helped many businesses like yours reach their sustainable development goals. We offer a range of energy-efficient lighting systems tailored to your business's needs. With your free, no-obligation lighting survey, you'll get a clear idea of how we can transform your lighting systems to reduce energy usage, improve performance efficiency, and save you money. Each site survey comes complete with a free quote, funding options, lighting design, and more.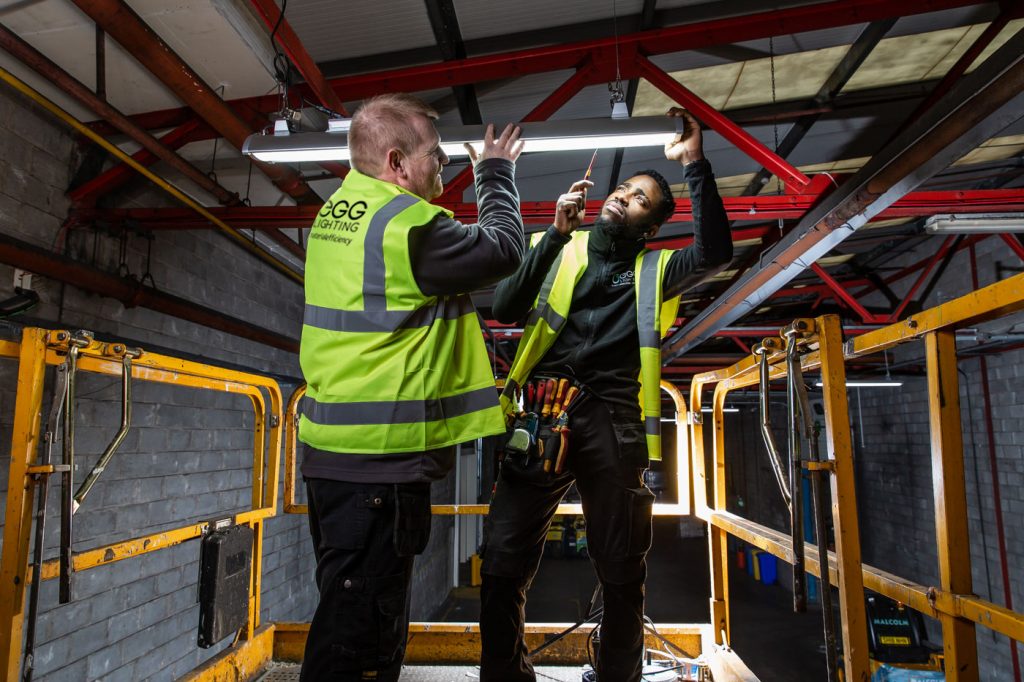 Accredited lighting company and site surveyors you can trust
With our in-house electrical  team we are with you from site survey to electrical install. Our EGG Electrical team are fully NICEIC registered and certified electricians. 
With your free lighting and site survey we guarantee to deliver tailored advice and measurable targets. As Zhaga community members and Mitie approved service providers, we are industry experts that you can trust. 
Book your free, no-obligation survey today
Funding and Support Options
There are renewable energy incentives available to businesses of all sizes. Some of these incentives can be combined, depending on your business and project. Call EGG Lighting on 0141 416 2624 for guidance on what you may be eligible for.