Commercial Lighting Suppliers
We are commercial lighting suppliers based in Glasgow. We help you develop sustainable SMART lighting solutions that improve energy and material efficiency. Whether you need help with electrical maintenance, switching to LEDs or exploring IoT lighting options, we're with you at every step.
EGG Lighting started trading in 2013, with the mission to optimise the energy and material efficiency for UK businesses. We create durable, future-proof lighting systems, designed around the unique requirements of our clients. It's critical that we look for innovative, sustainable and cost-saving solutions to make our supply chains smarter, more resilient, and less wasteful.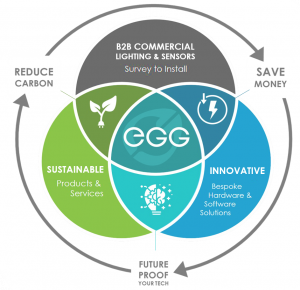 We are invested in stopping the tide of single use lighting. Our strategy is to accelerate and de-risk the industry transition to "remanufacture not replace". We offer 3 core services;
Commercial Lighting Projects: from site survey, specification, RoI and electrical install.
Sustainable solutions: in the form of remanufacture and circular economy business models.
Innovative Tech: we develop bespoke hardware and software systems that provide our customers with SMART functionality.
We are on a mission to make lighting circular. Our  remanufacturing model saves you money and energy whilst providing you with sustainable, energy efficient lighting solutions that are built to last.  
Build a world leading technology business for the well-being of people and the environment.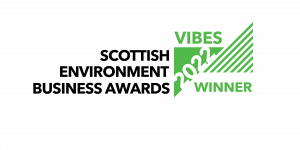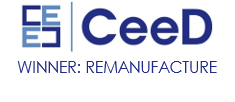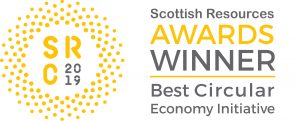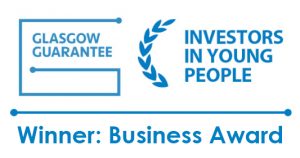 Our commitment to circular innovation and sustainable lighting services has seen us secure multiple industry awards:
Small Business Scotland (Winner) – VIBES Scottish Environment Business Awards, 2022
Project: Lighting Remanufacture (Winner) – Green Apple Awards, 2022
Remanufacturing (Winner) – CeeD Centre for Education, Engineering & Development, 2022
Sustainable Development (Finalist) – Glasgow Business Awards, 2022
Technology and Innovation Award (Winner) – COP26 Holyrood Green Giant Awards, 2021
Gold Green Award Lighting Industry (Winner) – Build Back Better Awards, 2021
Climate Change and Technology Awards (Winner) – Holyrood COP26 Green Giant Awards, 2021
Circular Economy (Winner) – CEED Awards, 2020
Research Business Award (Commendation) – The Herald Pioneers Awards
Adaptation to Climate Change (Finalist) – VIBES Awards, 2019
Best Circular Economy Initiative (Winner) – Scottish Resources Conference Awards, 2019
Memberships & Affiliations
As a leading Glasgow commercial lighting supplier we are active in our local community. We often participate in events that help others understand the benefits of circular economy and how effective use resources can help us all on our journey to sustainable lighting and net-zero. For press enquiries please contact [email protected].
Fill out the form below, and we'll call you back to discuss the best option for you.